About Us
Introducing Pepemon - the next generation memecoin that surpasses Pepe coin. Unlike other derivative coins that saturate the market, Pepemon is a unique blend of memetic power and cutting-edge technology. With a presale round, Pepemon ensures that early adopters have an opportunity to join the community and participate in the growth of the coin. Plus, Pepemon features advanced AI capabilities that unlock new opportunities for the coin's use and application. Say goodbye to the endless cycle of derivative coins and embrace the future of memecoin with Pepemon.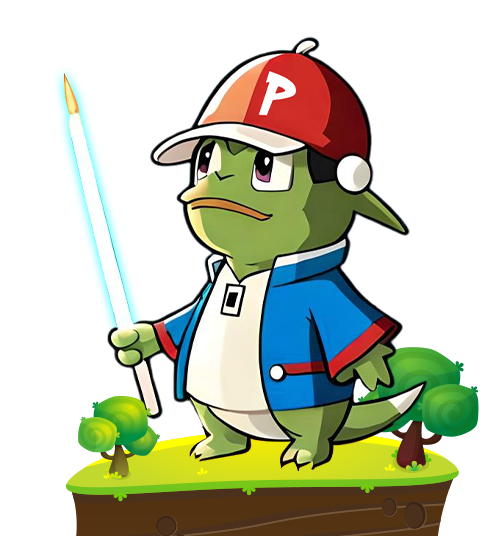 How to Buy

01. Create a Wallet
Download metamask or your wallet of choice from the app store or google play store for free. Desktop users, download the google chrome extension by going to metamask.io.

02. Get Some ETH
Have ETH in your wallet to switch to $PEM. If you don't have any ETH, you can buy directly on metamask, transfer from another wallet, or buy on another exchange and send it to your wallet.

03. Go to Uniswap
Connect to Uniswap. Go to app.uniswap.org in google chrome or on the browser inside your Metamask app. Connect your wallet. Paste the $PEM token address into Uniswap, select $PEM, and confirm. When Metamask prompts you for a wallet signature, sign.

04. Switch ETH for $PEM
Switch ETH for $PEM.

Tokenomics
Token name: Pepemon
Symbol: PEM
Pepemon's tokenomics is designed to be simple and transparent.
Our tokenomics model ensures that the value of Pepemon is driven by demand and utility, rather than artificial inflation or manipulation.

Roadmap
Phase
One
Launch
CoinGecko/Coinmarketcap Listings
1,000+ Holders
Get $PEM Trending on social media with our memetic power
Phase
Two
Community Partnerships Pepemon Times digital newsletter
Formation of token gated discord group, Pepemon Palace, for holders, more details TBA
CEX Listings 10,000+ holders
Phase
Three
Launch Pepemon AI on the Ethereum network for users to access smart investment tools, facilitating accurate and effective investment decisions.
Organize Pepemon Global Conference
Create Pepemon Academy
Create Pepemon Tools
Phase
Four
List on T1 Exchange 100,000+ holders
Meme Takeover
Pepemon NFTs
There are six types of Pepemon NFTs, each with unique characteristics and rarity levels. The benefits of NFT holders increase gradually from Bronze, Silver, Gold, Ruby, Diamond to Platinum.
The specific quantities of each type of NFT are as follows: Bronze NFT: 2,500 NFTs, Silver NFT: 1,250 NFTs, Gold NFT: 500 NFTs, Ruby NFT: 250 NFTs, Diamond NFT: 125 NFTs, Platinum NFT: 80 NFTs.
Holders of NFTs who meet the specified holding time conditions will be entitled to the following benefits: Deposit bonuses, Refunds, Reimbursement for losses incurred while playing on Pepemon's products, Share of profits up to 15%.